(Last updated on September 18th, 2023)
In the current age of technological advancements, web development has emerged as a crucial skill for professionals in the field and enthusiasts looking to carve a niche in the digital space. As a reservoir of knowledge and a hub of experts from various domains, YouTube is a fertile ground for learning and mastering web development.
In this detailed guide, we walk you through the top 5 YouTube channels instrumental in fostering a deep understanding and proficiency in web development. Brace yourself as we unpack each channel's unique features and offerings, preparing you to leave other websites behind with your English content mastery.
Traversy Media
Traversy Media, spearheaded by the proficient Brad Traversy, stands tall as a powerhouse of knowledge in web development. With an extensive library of tutorials and guides, this channel is a haven for beginners and seasoned developers. Let's explore the various aspects that make Traversy Media a top choice for many:
Comprehensive Learning Modules
Brad Traversy's approach to teaching involves breaking down complex subjects into easily digestible segments. With tutorials on various languages such as JavaScript, Python, and PHP, learners can enjoy a buffet of knowledge that caters to different levels of expertise.
Structured Learning Paths
Traversy Media provides learners with structured learning paths, ensuring a step-by-step progression that facilitates a smooth learning curve, thereby preventing learners from feeling overwhelmed.
Resourceful Project-Based Learning
Further amplifying the learning experience, Brad incorporates project-based tutorials that allow learners to apply their knowledge practically, thus fostering a deep-rooted understanding of the concepts.
Additional Resource Guides
Aside from the tutorial videos, Traversy Media is renowned for offering a range of resource guides. These guides are laden with valuable tools and tips, acting as catalysts in the learning process and enabling budding developers to streamline their learning trajectory efficiently.
Community Collaborations
Traversy Media takes the learning experience a notch higher with collaborations and guest appearances from other experts in the field, thus providing varied perspectives and richer content.
Weekly Tips and Tricks
The channel frequently updates its subscribers with weekly tips and tricks, serving as quick bites of knowledge that are both insightful and applicable to real-world projects.
The Net Ninja
The Net Ninja, orchestrated by Shaun Pelling, acts as a masterful guide in the labyrinthine world of web development. Pelling is known for demystifying complex concepts through detailed yet succinct tutorials covering various topics, including CSS, Node.js, and React. Here's a deep dive into the offerings of The Net Ninja:
Playlist-Based Learning
The Net Ninja stands out with its innovative playlist-based approach to learning. By categorizing tutorials into structured playlists, learners can enjoy a well-orchestrated learning journey that builds progressively, avoiding gaps in understanding.
Micro-Courses on Various Topics
Shaun has developed numerous micro-courses that focus on specific topics within the web development domain. These courses are designed to provide intensive learning on particular subjects, making them ideal for both beginners and professionals looking to deepen their understanding.
If you require assistance beyond programming, fret not. Avail yourself of a trustworthy writing service for completing your assignments. You can use the "write my philosophy paper" feature to initiate an order. It will undoubtedly assist you in successfully submitting your paper and securing a stellar grade.
Community Engagement
One of the standout features of The Net Ninja is the active community engagement. Shaun nurtures a collaborative learning environment by conducting Q&A sessions and fostering dialogues among learners, thus promoting a synergistic growth pattern.
Expert Interviews
The Net Ninja occasionally invites experts from the industry for interviews, providing learners with insights and different perspectives, enhancing the learning experience manifold.
Real-World Project Demonstrations
Shaun frequently demonstrates real-world projects on his channel to bolster the learning curve. These demonstrations allow learners to see the practical application of the concepts learned, instilling confidence and readiness to tackle real-world challenges.
Academind
Helmed by the astute Max Schwarzmüller, Academind is a repository of profound knowledge in the web development sphere. The channel offers an expansive array of tutorials covering various facets of web development, such as Angular, Vue.js, and MongoDB. Let's dissect the elements that make Academind a preferred choice for many:
Masterclasses and Workshops
Academind is renowned for its masterclasses and workshops that offer intensive learning on various topics. Through these sessions, learners can dive deep into specific subjects, gaining a holistic and rounded understanding, which is instrumental in mastering web development.
Live Coding Sessions
Max often hosts live coding sessions on his channel, allowing learners to witness the development process in real time. These sessions offer learning and an opportunity for learners to interact with Max, asking questions and seeking clarifications during the live stream.
Regular Updates and Trend Analysis
In the ever-evolving field of web development, staying abreast of the latest trends is pivotal. Academind ensures that its subscribers are well-informed about the latest developments in the field through regular updates and trend analysis videos.
Case Studies and Analysis
Academind further enriches its content library with case studies and analyses of various projects and technologies. These case studies offer learners a deeper insight into the practical applications of web development concepts, thus preparing them to tackle real-world challenges proficiently.
FreeCodeCamp
FreeCodeCamp, a community-driven platform, has become a popular destination for web development enthusiasts. With a vast collection of videos covering many topics related to web development, this channel serves as a comprehensive learning platform. Here's what makes FreeCodeCamp a must-visit YouTube channel for aspiring web developers:
Extensive Tutorial Library
FreeCodeCamp boasts an extensive library of tutorials that delve deep into languages such as HTML, CSS, and JavaScript. The tutorials cater to different learning levels, ensuring a gradual progression and deep understanding of concepts.
Interactive Learning through Coding Challenges
One of the unique offerings of FreeCodeCamp is the incorporation of coding challenges within its tutorials. These challenges provide a practical platform for learners to test and apply their newly acquired skills, fostering active learning.
Community Forums and Discussions
At FreeCodeCamp, learning goes beyond just tutorials. The channel maintains active community forums where learners can interact, share experiences, and grow together. These forums foster a collaborative learning environment, encouraging learners to learn and grow together.
Contributor Series
FreeCodeCamp further enhances the learning experience by featuring a contributor series, where experienced developers and experts share their knowledge and insights, adding a rich dimension to the learning content available on the channel.
Career Guidance and Tips
Aspiring developers can also find guidance on shaping their careers in the web development domain through various videos on career tips and guidance featured on the channel. These videos offer insights into industry expectations, portfolio building, and job interview preparations.
Codecourse
Guided by the expertise of Alex Garrett-Smith, Codecourse stands as an invaluable resource for those venturing into both the front-end and back-end spheres of web development. The channel provides diverse tutorials encompassing technologies like PHP, Laravel, and Vue.js. Let's explore the various facets that make Codecourse a noteworthy platform for learning web development:
Project-Based Tutorials
Codecourse follows a project-based learning approach, where tutorials often involve building real-world applications. This approach ensures learners can practically apply the concepts learned, thus fostering a deep and lasting understanding.
Advanced Courses for In-Depth Learning
In addition to the free content, Codecourse houses advanced courses that offer in-depth learning on various topics. These courses are ideal for learners looking to dive deep and explore the nuances of web development.
Premium Content for Holistic Learning
Alex Garrett-Smith ensures learners have access to a holistic learning experience through the premium content on Codecourse. This premium content is a gateway for learners to explore advanced topics and hone their skills professionally.
Community Projects
Codecourse often involves its community in various projects, allowing learners to contribute and learn collaboratively. These community projects enable learners to apply their skills in real-world scenarios, fostering growth and learning through collaboration.
Web Development Bootcamps
For those looking to intensify their learning, Codecourse offers web development bootcamps. These bootcamps, renowned for their intensive training modules, facilitate a rich learning environment where novices and professionals alike can flourish. The curriculum covers a broad spectrum of topics, ensuring a comprehensive understanding of modern web development techniques and tools. It is an immersion into the dynamic world of coding, where learners are nurtured to cultivate a strong foundation that will serve them well in their future endeavors.
Conclusion
In the digital era, where the internet is a powerhouse of information, learning web development has transformed into a smooth and accessible journey. The top 5 YouTube channels outlined in this guide provide a rich and comprehensive resource, enabling learners to confidently and proficiently venture into the web development domain.
Embarking on a learning journey through these channels offers tutorials and fosters community engagement, providing a vibrant and collaborative learning environment. As you navigate the plethora of content available, remember that the journey to mastering web development is continuous.
Furthermore, take up the challenges and projects that these channels offer. Applying your knowledge in real-world scenarios can cement your understanding and equip you with the skills needed to excel in the web development domain.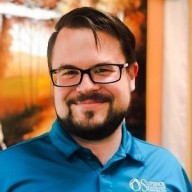 Chris Graham is an experienced Computer-Aided Design (CAD) draftsman and a writer. He has extensive knowledge of almost all the top CAD software available on the market these days. From simple tasks to developing a professional CAD drawing, he can do everything.
He also has a Bachelor of Architecture (B.Arch.) (Landscape Architecture & Civil Engineering) degree from the Louisiana State University School of Architecture and Design. He has worked at the Corporate Green Landscape Management where his duties included landscape design, irrigation design, landscape installation, CAD drafting.