(Last updated on January 9th, 2023)
Onshape or Fusion360, which is better? Read this article to make a wise decision.
Many of the programs I compare are often too different from one another to judge fairly. However, in this instance, Onshape and Fusion360 are direct parallel competitors. I will do my best to compare and judge the head-to-head features of these two programs, but some of what I say will be subjective.
Other perspectives of mine will likely fall short as I am not a professional user of these two programs. Onshape and Fusion360 have both been developed to answer many of the practical frustrations that 3D CAD product developers have faced over the years.
It is one thing for me to compare these two programs, but it would be quite another for a team of CAD professionals to compare the actual real-world use.
CAD on the Cloud In Brief
Onshape and Fusion360 are CAD products known as "CAD on the Cloud." These programs are specifically designed with product developers in mind.
From complex machines, including cars or airplanes, to small printable products such as bottles with twist-on caps, Onshape and Fusion360 have all the tools programmed into the platform to take any such product from inception to manufacturing.
The processes for developing products usually take team collaborations. The development of a product can involve multiple firms and several sub-contractors who develop different parts of the product.
In this real-world situation, different teams often have different operating systems, different types of software that they are used to, and different VERSIONS of LICENSES of the programs they are trying to use together.
In the real world, these challenges often mean doing unusual things to get everyone on the same page. As the product gets updated, some team members may be out of the loop, which causes a lag-time of communication dissimulation.
The goal of the "CAD on the Cloud" solution is to make a platform that anyone can access which is constantly updated. There is an active, saved history of changes made to the product model.
Let's say two people are working on the same model at the same time, if there are conflicting differences by the time the model is synced, the platform shows the differences and when those differences were made.
If the team develops a certain aspect of the product model but later decides that they like most of their changes, but want to backtrack on a few things to an earlier version, then those changes can be easily reverted while the new changes are kept.
Both Onshape and Fusion360 fulfill these needs. They are direct competitors to try to fulfill these needs using the same strategy of "CAD on the Cloud."
Short Verdict
Onshape and Fusion360 are both "CAD on the Cloud" applications, specifically designed for product developers. However, Fusion 360's in-app capabilities exceed that of Onshape. Also, Fusion 360 is more affordable and allows free access for small businesses.
Knowing what I know about Onshape's creator (who is also the creator of SolidWorks), Onshape is clearly one of those "free-for-a-while" software that gains popularity because it is free. But it is then sold by the creator to another company for a lot of profit.
I'm not against this. It is a good marketing strategy. It appears that Onshape's creator decided to develop a direct competitor to Fusion 360. However, after comparing Fusion 360 and Onshape side by side with each criterion in mind, I am casting my vote for Fusion 360.
There are more features available through the standard platform of Fusion 360 than in Onshape (at least not at this time), such as wiring, simulation, electronics programming, etc. Also, the price of Fusion 360 is WAY better than Onshape (at the time this article was written).
Get up to 70% Off on Top Products!
---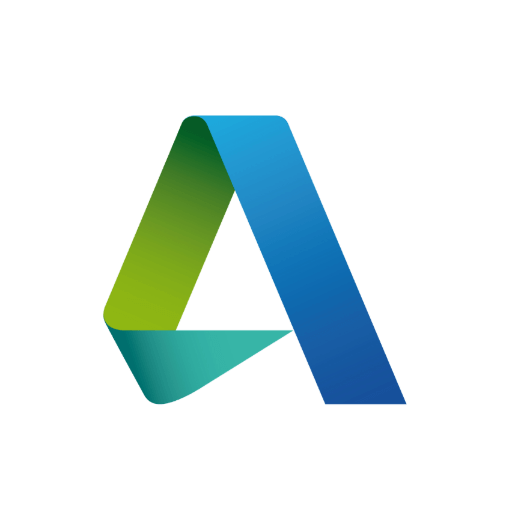 Autodesk
See the latest Autodesk deals, discounts, promotions, and bundled packages. Save up to 70% on top products!
at autodesk.com
---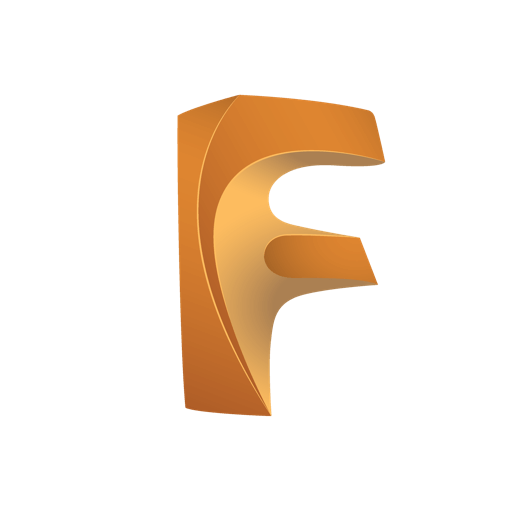 Fusion 360
Fusion 360 is a cloud-based CAD/CAM/CAE software for product design.
at autodesk.com
---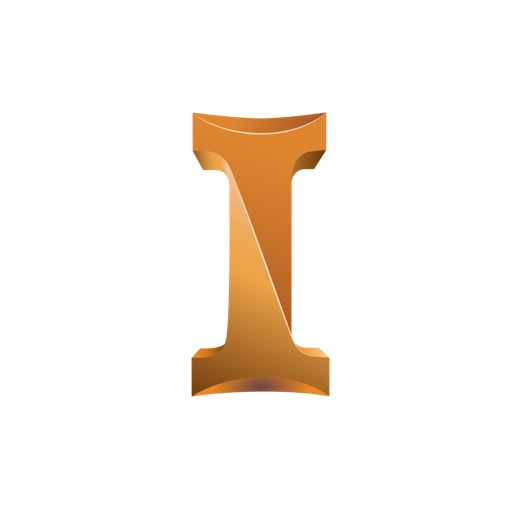 Inventor
Inventor offers industry-standard product design and engineering tools for 3D mechanical design, visualization, simulation, and documentation.
at autodesk.com
---
Brief History of Fusion360
Fusion 360 was developed in 2013 by AutoDesk as another product. It is quite similar in many ways to Inventor, but is offered as a Cloud solution. Fusion 360 was released and developed due to the CAD community's growing call for a Cloud-Based CAD software. Fusion 360 was officially released in 2013.
Brief History of Onshape
Onshape was developed by some of the same creators who originally developed Solidworks. The software was recently sold to PTC for $470 million.
Onshape was founded in 2012 as the company that developed Onshape. It is based in Cambridge, Massachusetts (USA), with offices in Singapore and Pune, India. In August 2015, Onshape was first released. With Onshape and Fusion 360 being developed so close to one another in date, it is hard to say who copied who…
In-Depth Considerations
As an apples-to-apples comparison, the criteria I will be judging these programs by is; Which program is better for Mechanical CAD product development?
1. Price
| | | |
| --- | --- | --- |
| Product | Regular Price | Discounted Price |
| Fusion 360 | $495/year | Check here |
| Onshape | $1,500/year | No Discount |
| Autodesk Deals & Packages | varies | Check here |
Winner: Fusion 360
The Price of Fusion 360 varies depending upon a few factors.
FREE – For independent users who just want to learn the software and do not intend to use it for commercial purposes, Fusion 360 is free.
I spoke directly with a representative who told me that you can even use Fusion 360 commercially as long as your business does $1,000 of sales related to their product per year. This came as a shock to me because I was under the impression that I would have to pay the subscription just to use the product.
MONTHLY – $60
ANNUALLY – $495
TRI-ANNUALLY – $1335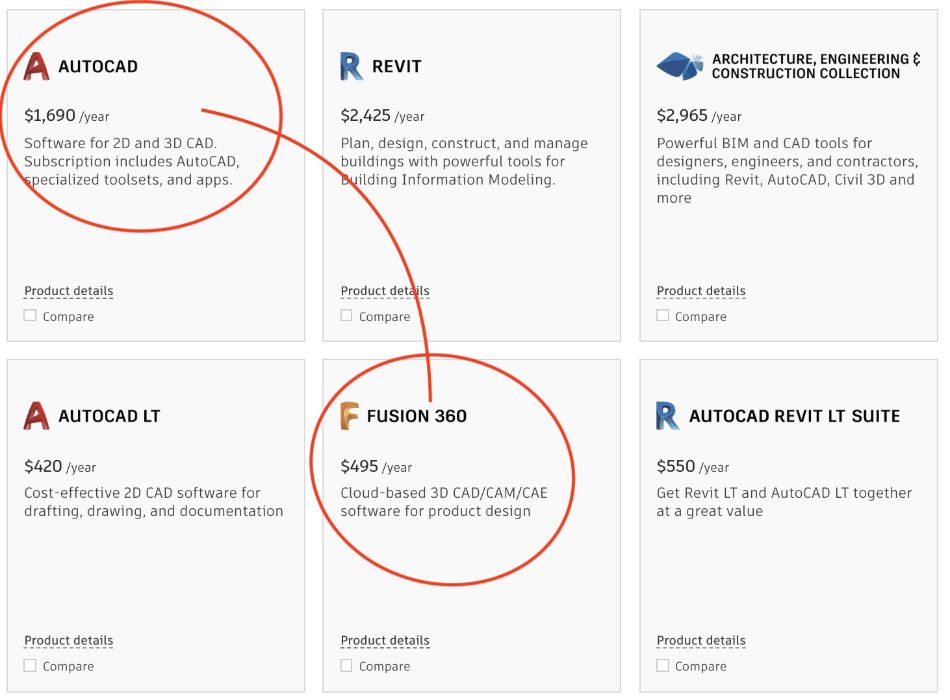 I also specifically asked the AutoDesk rep why this software was so inexpensive, given the broad capability it clearly has. He said something along the lines of, "Well, this is the price that Fusion costs now because AutoDesk is trying to get this product more established in the market. Most industries are still used to older programs such as Inventor and Solidworks."
Onshape's price is about 4x more expensive than Fusion 360:
EDUCATIONAL – FREE
STARDARD ANNUAL – $1500
PROFESSIONAL – $2100

There's some limited functionality with the Standard versus the Professional versions of Onshape, so this further establishes the fact that Fusion 360 is the better bargain.
Keep in mind, this major price discrepancy is likely only temporary. We should see Fusion 360's price increase as the popularity of this software increases.
2. Learning Curve
Winner: Tie
Both programs require a lot of practice and training to master, but I am happy with how easy their tools are to learn. Both programs include an extensive library of training videos, but the two have taken a slightly different approach to which topics they cover.
Fusion 360's online learning seems to be geared toward the basics of the program, whereas Onshape's learning library is geared toward more advanced features.
I am inclined to give props to Onshape's strategy because I know how hard it is to find good advanced video lessons on Youtube. Conversely, there are always a hundred different "beginner's tutorials" on YouTube for any program you might be trying to learn.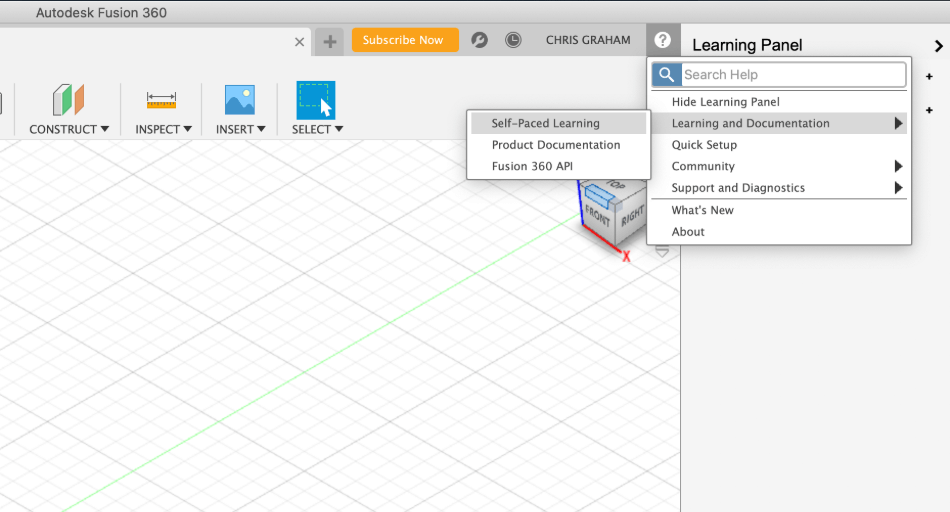 3. User Interface
Winner: Tie
These two programs are both spot-on with one another in the simplicity of their UI. Both have contextual menus based on what you are probably trying to do with any given thing you're clicking on, whether it is a face, an edge, a centerline, etc.
4. Cloud Service
Winner: Fusion 360
While I love the idea of Cloud-Based CAD for team-based project development, I still don't want to be trapped without the option of working without the internet.
Fusion 360 has an offline download that exists on your local computer. This enables you to continue to work, even if you lose internet. For me, this is a necessity because I often have issues with the internet or am in a location where I don't have access to the internet. Onshape has no offline mode at the time this article is being written.
Other than this differentiation, Fusion 360 and Onshape are par for the course when it comes to different Cloud features, including rendering services, CAM services, AI part design services, etc. To me, the offline mode is important enough to give this criterion to Fusion 360.
5. Modeling
Winner: Tie
Although there are some differences between how Onshape and Fusion 360 operate, they are both quite capable of producing anything you can invent. I can call this one a tie.
6. Help & Support
Winner: Tie
Here is a good four-step process for finding help:
Go to the HELP menu
Hop on Youtube to find a quick video
Check out the Fusion 360 or Onshape learning library for training videos and courses
Look on forums for specific answers to specific questions
Both Fusion 360 and Onshape are par for the course when it comes to help and support. I rather like Fusion 360's in-app help menu because you can type in a question and it tends to find the answer easier than Onshape's feature.
7. Materials Library
Winner: Tie
Both Onshape and Fusion 360 are fully capable of simulating all physical material quantities in their physics engine. There is a vast library of standard materials with their properties. Also, both programs allow you to fully customize materials and their properties.
8. Standard Parts Library
Winner: Tie
Similar to the Materials Libraries, both Onshape and Fusion 360 have everything you need as far as standard parts
9. Animation
Winner: Tie
Just like Inventor and Solidworks, Fusion 360 and Onshape are fully capable of simulating mechanical motion of the machines and products you design.
Parts can be assembled and given appropriate physical restrictions and relationships to one another. For example, you can create a series of gears that all turn when the gear shaft turns.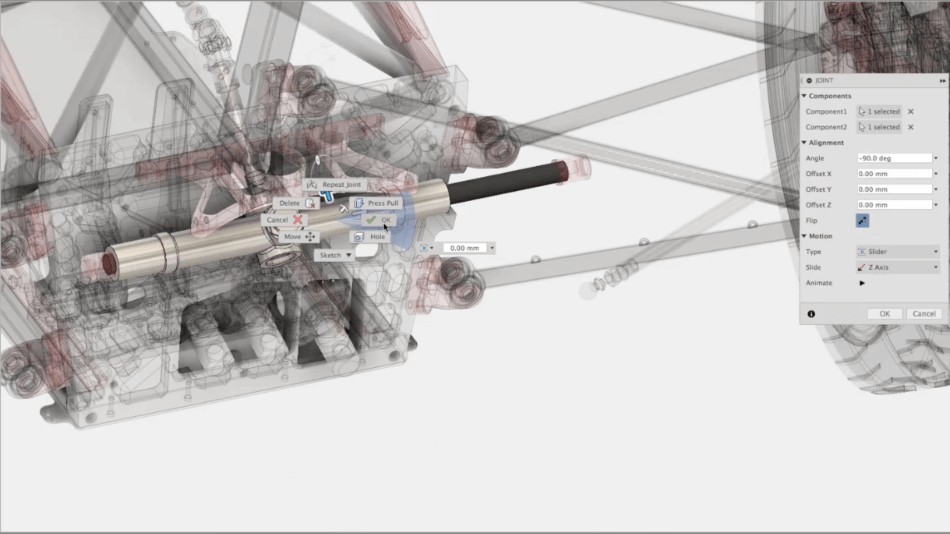 10. Stress Simulation
Winner: Fusion360
Both Onshape and Fusion 360 can easily simulate stress tests on parts such as weight tests, drop tests, and fluid tests. However, Fusion 360 has these capabilities built-in, whereas Onshape does not.
There are apps available on the Onshape App Store which have this capability, but they require an additional fee to use. (This is true at the time of writing this article.)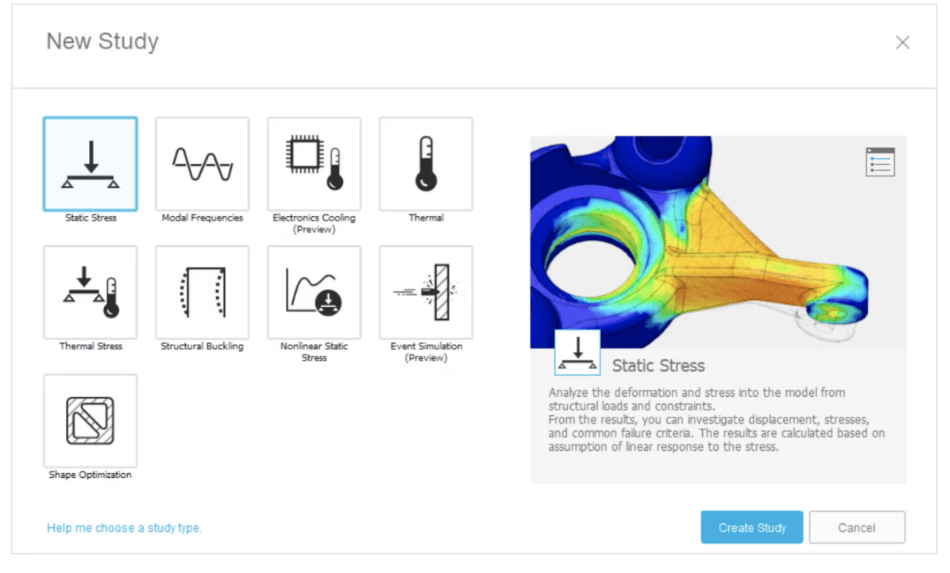 11. CAM Simulation
Winner: Fusion 360
CAM simulation is now offered to Onshape users through Apps such as "VisualCAMc." I prefer that Fusion 360's core program already has this capability.
12. Circuits/Electronics/Wiring
Winner: Fusion 360
Again, it looks like in this area, Onshape doesn't offer these features as part of the core platform, but does offer the
13. Plug-Ins and Extensions
Winner: Tie
Onshape has an extensive library of Plug-Ins. Some of them are free, some of them are paid for both platforms.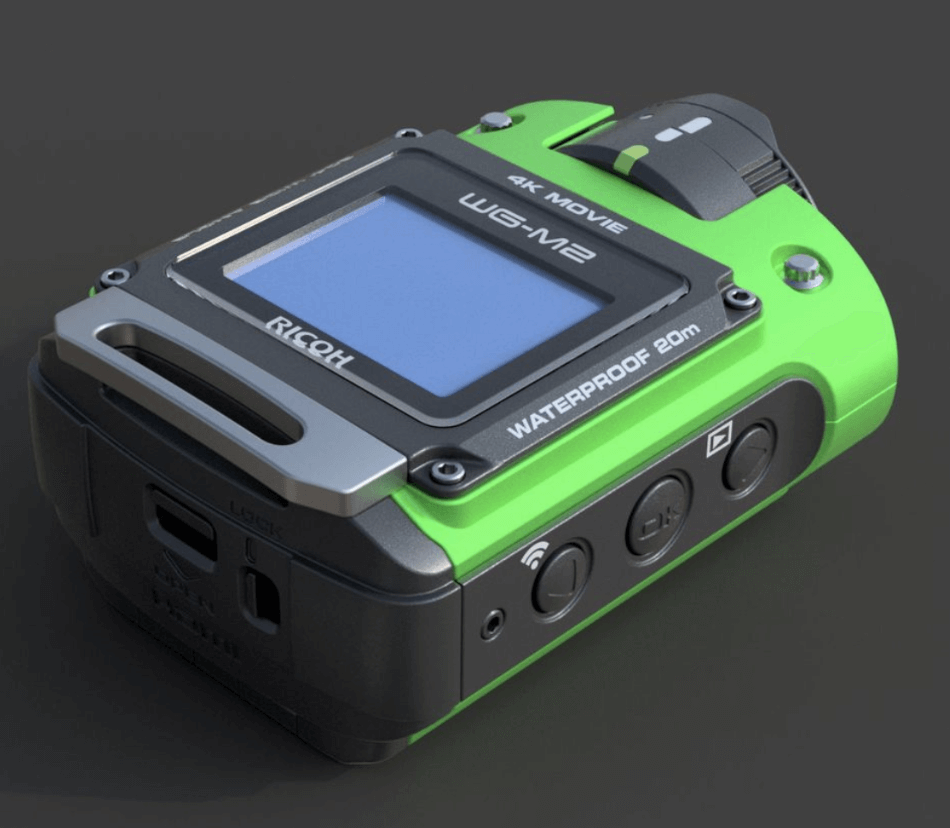 Comparing Marketing Strategies
Fusion360 Marketing Strategy
I became so interested in Fusion360 that I considered purchasing it for myself under an annual license. The price was so good versus what I was getting. Before I knew much about the software, I assumed that Fusion360 must be a very cheap version of Inventor, but I was WAY wrong.
The reason for the price difference became clear to me as I spoke with the representative from AutoDesk. Fusion360 is not in high demand right now at the higher levels of the CAD market, because people haven't adapted to the CAD in the Cloud model.
The effective way to establish yourself as a good CAD program is to release your product at a low price until a lot of independent or small business users become satisfied with the effective solutions your program offers.
As your new program gains popularity, eventually, it can be adopted by the BIG industry names that require the best CAD software to produce their products.
Onshape Marketing Strategy
Onshape has taken a similar route, but they offered their product completely free. Pulling this off required a substantial initial investment in the development and marketing of Onshape.
From what I understand, Onshape built up starting capital equaling $120 million. It apparently worked out well for them because of the recent acquisition by PTC of $470 million. It remains to be seen whether or not PTC will make good use of the groundwork that Onshape has built.
Onshape was free not too long ago, but PTC has made a dramatic price hike for the software. I've seen several hobbyist users give their opinion that they are now looking to Fusion 360 for their CAD in the Cloud needs.
Final Thoughts
It didn't take me long to reach the conclusion that Fusion 360 is my clear choice, at least at this time. I am often faced with the challenge of comparing software that are so similar to one another that it is a coin-toss.
Comparing Onshape vs. Fusion 360 is not a coin-toss decision. When you consider these four things, the choice is clear:
Onshape's sudden and dramatic price increase
Fusion 360's offline capability
Fusion 360's in-app capabilities exceed that of Onshape (you need plug-ins in order to do certain things that are already in place in Fusion 360
Fusion 360 is about 1/4 of the price as Onshape and allows small businesses who do less than $100,000 in sales per year to use their program for free.
I would like to take this review a step further by saying this; Not only is Fusion 360 better than Onshape, but it is actually better than Solidworks and Inventor!
It took me a while to break myself of the paradigm that Solidworks and/or Inventor must be better than Onshape or Fusion 360 because they are so much more expensive.
It has taken me a while to come to grips with the simple truth that Onshape and Fusion 360 are both better in many ways than their super-expensive counterparts.
As far as I can tell, the cloud-based CAD are simply not as in-demand as Autodesk would have liked. By making these programs free for hobbyists and cheap for professionals, they are trying to fight an uphill battle by dethroning their own creations.
With Solidworks and Inventor being so much more prominent in the MCAD market, why would people switch to Fusion 360 if it was just as expensive? They wouldn't.
But, CAD in the Cloud is slowly infiltrating the market, so I would expect the price of Fusion 360 to increase.
FAQ
Is Onshape Still Free for Hobbyists?
Yes! You can still use Onshape for non-professional purposes. Everything you produce as a hobbyist is under the public domain
Can you use Onshape offline?
No, Onshape is fully web-based.
Is Onshape better than Solidworks?
Onshape is free as far as licensing is concerned, so it is easy to obtain for anyone. As far as modeling capability and functionality, Onshape rivals that of Solidworks. In fact, the two are nearly identical in most ways.
Is Fusion 360 still free for hobbyists?
As a non-professional user, you can still use Fusion 360. Autodesk considers you a "non-professional" as long as you are making less than $1000 per year to develop products.
How long does it take to learn Fusion 360?
According to a professional CAD manager interviewed by Autodesk, Fusion 360 takes 3 months to get familiar with the product, 6 months to get up to speed, and 12 months to master.
Is Fusion 360 as good as Solidworks?
Some would say it is actually BETTER than Solidworks, but I like to say that the functionality you have in Solidworks is also available in Fusion 360. 
You don't lack serious functionality in Fusion 360 that is exclusive to Solidworks? This may also beg the question, "Then why is it so much more expensive?" Well, my friend, that is a great question. My answer is simply this; "Don't look a gift horse in the mouth."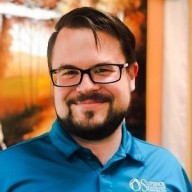 Chris Graham is an experienced Computer-Aided Design (CAD) draftsman and a writer. He has extensive knowledge of almost all the top CAD software available on the market these days. From simple tasks to developing a professional CAD drawing, he can do everything.
He also has a Bachelor of Architecture (B.Arch.) (Landscape Architecture & Civil Engineering) degree from the Louisiana State University School of Architecture and Design. He has worked at the Corporate Green Landscape Management where his duties included landscape design, irrigation design, landscape installation, CAD drafting.